The Missouri River Experts

PETE CARDINAL OUTFITTERS
( formally Missouri River Angler) is the longest running full-time outfitting service on the Missouri River below Holter dam. For 35 years Pete Cardinal has guided exclusively on this famous blue-ribbon trout river. Although much has changed with the fishery over the years what is constant is Pete Cardinal's dedication to providing the finest angling experience to his clients. Catching fish is one thing but what's equally important to Pete is that his clients leave the Missouri more experienced and more technically proficient in the skills of fly fishing. A day of angling instruction from this expert will change your ideas and attitudes and enhance your knowledge of more than just the river. The lessons learned in a day with Pete are applicable worldwide wherever trout swim as many of Pete's long-term clients will attest.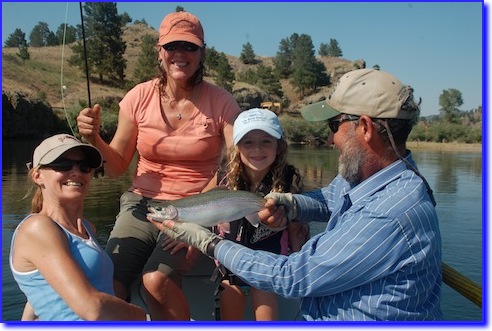 Join PETE CARDINAL OUTFITTERS for season 36 on this great river in 2018 !
2750 Seven Mile Road
Wolf Creek, Mt, 59648
406 788- 7894
Outfitters License Number 516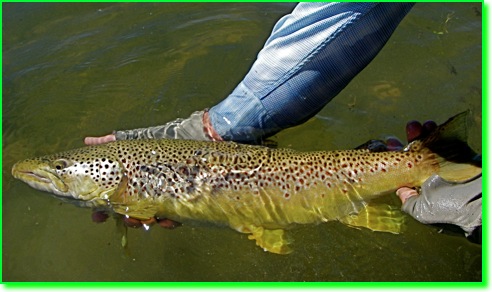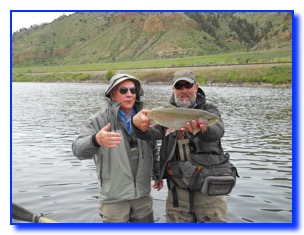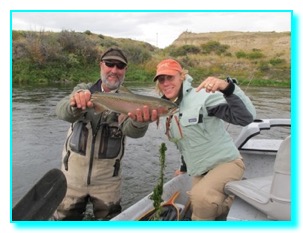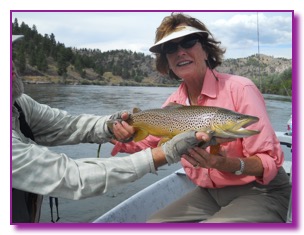 Come join us for year 36! Over 3,000 rainbows per mile await you!
Rose Malisani's first day of fly fishing!